Breathing Circle

: 

suspended! 
Breathing Circle is a network of people who are committed to :
Health and healing through breathing practice,
Self-healing through transformational energy states,
Conscious community meetings and workshops.
Most of all, Breathing Circle people are into breathing with awareness. Since this simple practice has affected positive change in our lives we meet once a month to celebrate the breath and introduce other people to this transformational tool. Breathing Circle groups are usually on the last Tuesday of the month, every month, breathing together with thousands of other conscious breathers around the planet. See more information about Breathing Circle and the other existing all over the world : www.breathingcircle.com.
Read more about Paris Breathing Circle and all usefull informations.
Stages de découverte
Vous ne connaissez pas la Transformational Breath ? Tentez l'expérience à l'occasion de nos jounées intensives et week-end découverte. 
Paris Breathing Circle
In order to preserve my life balance, I decided to discontinue these monthly breathing circle. Thank you for your understanding.
The first Breathing Circle in Paris opened in September 2015 to each of my clients and past clients who experienced a minimum of four Transformational Breath® sessions, either individual or during a workshop/training. For our own comfort you are welcome to bring a water bottle. Please wear loose and comfortable clothing. You will be lying on a mat on the the floor to breathe.
The Paris Breathing Circle was held at Yazen, 34 bis rue Vignon, Paris 9th, metro stations Madeleine or Havre Caumartin.
Registration : fill in your participation on
Doodle here.
Cost :
€20 per person in order to cover logistic and venue's renting costs for my clients and past clients.
Condition from the 2nd participation :
become a friend member for €10/year of the International Breathwork Foundation www.ibfnetwork.com.
You'll also be interested by…
Sessions and Fees
Read about the progress of a Transformational Breath® session, the 3 levels of this natural self-healing method as well as the fees. Details about Individual Session.
Breathing and Medecine
See all the information about Transformational Breath® benefits, the research about the health effects of breathing. See Breathing and Medecine.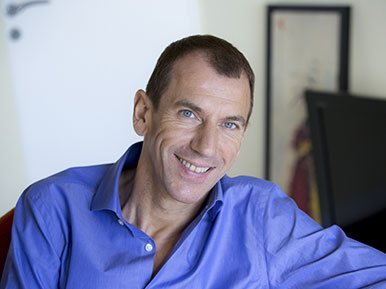 Wo is Joël Jégo ?
Joël Jégo is a recognised practitioner who is also the Transformational Breath® Foundation France Leader. Have a look at his life journey, his path towards Transformational Breath®, his training and certification. See Joël Jégo page.