Joël Jégo

 

your practitioner


With the Transformational Breath® sessions that I practice either in English or in French, I will bring you a safe and supportive environment helping you to expand your breathing and to transform your life. My personal development journey transformed my life, that is what I want to offer you with my practice.
I am Certified Transformational Breath® Senior Trainer and France's Leader with the Transformational Breath® Foundation.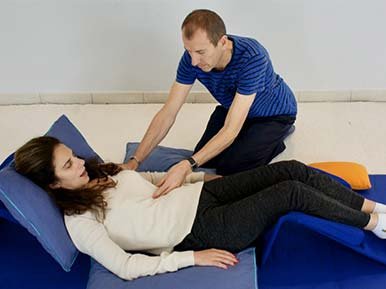 My personal development journey to Transformational Breath®
I started my journey in personal development twenty years ago. In 2007, my company transferred me to work in Australia for 4 years. Experiencing the remoteness from my roots, the emotional quest, many personal questions, led me to undertake several personal development courses.
My first Conscious Connected Breathing session
It was during one of these courses where I experienced my first Conscious Connected Breathing session. It was at this point that I understood that the practice of Conscious Connected Breathing suited me well; being a very analytical person, because listening to my body allowed me to access my shadow side unforeseen before. I then began with individual sessions and after I attended a seven-day retreat based on this Rebirthing breathwork technique. And I congratulate myself for having embraced fully these experiences, as the course of my life truly changed since. They helped me to find the purpose of my life, to strengthen my self-confidence, to feel more self-love and lots more.
Whereas I had done my entire career during 26 years in financial executive positions in large groups in France, Belgium and Australia, in 2009 I decided to move towards a career in which people interaction will be at the heart of it.
Intense training
I then undertook a journey of intense training in order to support others to achieve their aims, then I became certified Coach and Rebirthing certified practitioner. I'm also trained in NLP, systemic approach and transactional analysis.
First time with Transformational Breath®
In the course of summer 2014, while attending the global annual conference of breathwork practitioners, the Global Inspiration Conference (GIC), I experienced Transformational Breath® for the first time. Then I understood that this process is more advanced than Rebirthing that I was practicing till then, because it includes other modalities: breathing analysis, sound healing, body mapping, acupressure, coaching and some spiritual principes. Then over time, after some more trainings taught by Dr Judith Kravitz in the United States and lots of practice, I qualified Certified Senior Trainer in Transformational Breath®.
Training and Certification
Certifed Coach (individual and team) – Coach Académie
Transformational Breath® Certified Senior Trainer – Dr Judtih Kravitz
NLP practitioner – Coach Académie
Systemic Approach practitioner – Intitut Repère
101 Transactional Analysis practitioner – Le DÔJÔ
Appreciative Inquiry practitioner – IFAI
Golden® practitioner – ECPA
Odyssee 360® practitioner – ECPA
Rebirthing certified practitioner – Transformative Education International
Bilingual English-French
Member of ICF France (International Coach Federation)
National Representative of IBF (International Breathwork Foundation)
GIC 2018 Organiser, the Global Inspiration Conference, in France in July 2018
You are also be interested in…
Sessions and Fees
Read about the progress of a Transformational Breath® session, the 3 levels of this natural self-healing method as well as the fees. Details about 
Individual Session
.
The Introductory Workshop
This workshop is generally held in Paris. Led by Joël Jégo, it includes 2 Transformational Breath® Sessions and a full program of information about Transformational Breath®. Find all information about 
Introductory Workshops
.
Testimonials
Read many testimonials from people practicing regularly or beginners in the Transformational Breath® practice with their 
feelings and points of view
.
START

 

YOUR TRANSFORMATION

The only way to really know what it is about is to experience a Transformational Breath® session. Then, please contact me and let's fix an appointment.

+33 (0)1 47 00 39 50 | +33 (0)6 09 01 39 53