Transformational Breath® 
Individual Sessions
The proposed sessions last about 2 hours and 15 minutes for the first one, 1 hour and 45 minutes for the following ones. The first session begins with a preliminary interview. We get to know each other and then I explore your current situation, what you want to change in your life. Then I will do a breathing analysis which will lead me to propose you a positive intention for this first session. The following sessions will be happening with a shorter preliminary interview. Find below the details of the indivdual session, the rates and the "Presence Process" package.
Transformational Breath® Session's Progress
At the beginning of the Transformational Breath® session, you lie down on a mat on the floor. You close your eyes. Then, you breathe intensely and energetically through your mouth, connecting the inhale with the exhale without any pause.
Diagnosis of your breathing pattern: During this part of active and connected breathing, which is accompanied by dynamic music, I start with a breathing analysis and its interpretation, then I coach you to make sure that you breathe at the requited intensity and optimal speed for the technique to be effective.
Activation of energies – As breathing activates energy in your body, a range of things can happen: tingling / buzzing sensations, blocks in your body (appearing in the form of tension or cramps), emotional releases ( anger, fear, sadness, …) or you can just breathe all the time. It is recommended to focus on the intention and keep an open mind as to what the breathing will bring to the surface. This technique has an integrated security mechanism whereby the unconscious releases only what we are able to cope with.
Acupressures and affirmations – During this breathing cycle lasting for around 45 minutes, I coach you with affirmations, body mapping hands on or acupressures, sound as well as invocations in order to guide you through the three levels of this cycle.
Reach the 3 Levels of Transformational Breath® – The first level is the physical opening of breathing. The second is a mental / emotional clearing of the unconscious, and the third is the deep connection with your higher states of consciousness. Many describe this third level as the deepest form of meditation that they have ever been able to achieve. The experience is unique to each individual.
Feed back – This last part allows you to share your experience, ask questions or you can also connect your intention with what was uncovered during the session, or even decide on an action that you will put in place in your day to day life.
Some recommendations
In order to allow you to integrate the Transformational Breath® process and to feel its results, I ask every new client to commit to starting with a series of 3 sessions spread at one per week. By committing to do a series of 3 sessions, your unconscious defense structures will also allow you to go further in unlocking what you want to change in your way of living.
No two sessions are the same, each breathing session is a unique experience that gives a real feeling of vitality and wonder. After a few sessions, you should be able to gradually start short sessions on your own at your home.
If after your first 3 sessions, you want to go further together to change the course of your life, then I would suggest to continue with several individual sessions that you will spread over time over a period that we will define together. That said, by far the most powerful is the participation in the 6-day residential seminar that I will probably recommend to you.
Workshops
You never experienced Transformational Breath® ? Let's registar to one of our Introductory workshops or intensive weekend.
Transformational Breath® Individual Sessions Rates
For Individuals, rates are as follows:
First individual session – duration 2 hours 15 minutes

 150 €

Following sessions – duration 1 hour 45 minutes

 130 €
"Presence Process" Package (1) 1 200 €
I introduce the "Presence Process" Pacakge, but honestly I will recommend you in priority to consider your participation to the 6 days residential seminar (same rate) for which I can guaranty a before and an after, for which benefits are worth more that a series of successives individual sessions spread over a 12 months period.
For corporte organisations, please contact me.
"Presence Process" Package
The "Presence Process" Package is comprising 10 individual sessions of Transformational Breath® plus Life Coaching in support for people who undertake to follow for ten consecutive weeks "the Presence Process" developed in Michael Brown's book. This book is included in the package. At the end of this support, you will be able to do your own Transformational Breath® sessions on your own for your greater well-being.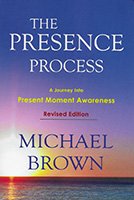 You are also interested by…
Cercle de la Respiration
Une fois par mois, les personnes engagées dans la pratique régulière de la respiration transformationnelle se réunissent pour une séance de groupe facilitée par des praticiens bénévoles. Détails sur le cercle de la respiration de Paris.
Le "Processus de la Présence"
Le forfait «Processus de la Présence» est un accompagnement de 10 séances individuelles de Transformational Breath® et de Coaching en soutien pour les personnes qui s'engagent à suivre pendant dix semaines consécutives "Le Processus de la Présence" de Michael Brown.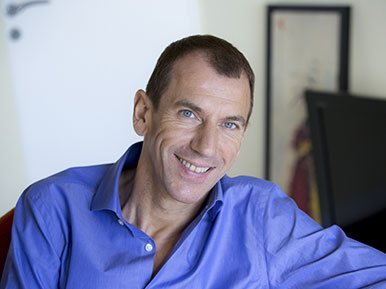 Qui est Joël Jégo ?
Joël Jégo est un praticien reconnu qui est également le Leader France pour la Transformational Breath® Foundation. Prenez connaissance de son parcours de vie, cheminement vers la respiration transformatrice, ses formations et certifications. Voir la page Joël Jégo.